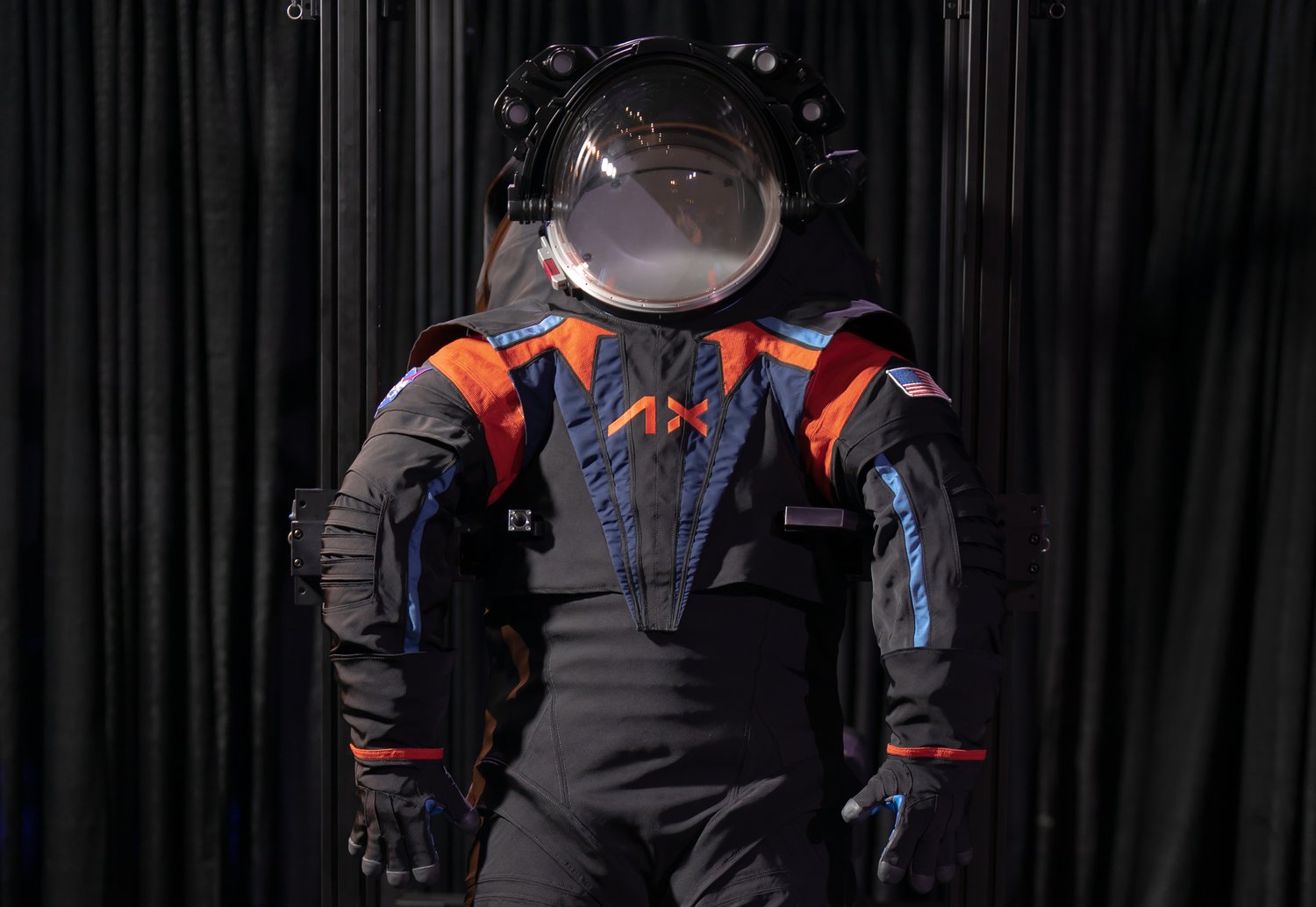 It's the Axiom Extravehicular Mobility Unit (AxEMU) spacesuit, to give it its full name. And the prototype was revealed on Tuesday at Space Center Houston's Moon 2 Mars Festival.
You do, however, have to re-imagine a few things. For example, shouldn't spacesuits be white? Yes. Axiom writes:
"Since a spacesuit worn on the Moon must be white to reflect heat and protect astronauts from extreme high temperatures, a cover layer is currently being used for display purposes only to conceal the suit's proprietary design. Axiom Space collaborated with costume designer Esther Marquis from the Apple TV+ series, "For All Mankind" to create this custom cover layer using the Axiom Space logo and brand colors."
Fleet of suits
A "full fleet" of training spacesuits will be delivered to NASA by late this summer, said Axiom, a space infrastructure company based in Houston.
The spec for the spacesuit is that it will provide astronauts with advanced capabilities for space exploration while providing NASA commercially developed human systems needed to access, live and work on and around the Moon.
The suit is designed to accommodate a wide range of crew members, it adds.
"We're carrying on NASA's legacy by designing an advanced spacesuit that will allow astronauts to operate safely and effectively on the Moon," said Michael T. Suffredini, Axiom Space president and CEO. "Axiom Space's Artemis III spacesuit will be ready to meet the complex challenges of the lunar south pole and help grow our understanding of the Moon in order to enable a long-term presence there."
Artemis III is scheduled to land near the lunar south pole in 2025. It'll be the first time in over fifty years that humans will have been on the Moon's surface.
You can read more about the spacesuit here.
See also: Great backgrounder on NASA's Artemis